New road to shorten Haa-Chhukha distance
Apr 29, 2015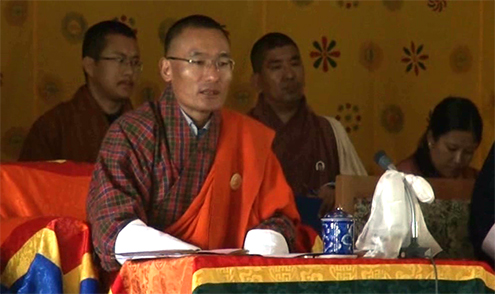 The Prime Minister, Tshering Tobgay on his visit to Haa, said that a new road to shorten the distance between Haa and Chhukha would soon be under construction.
Lyonchhen disclosed the news while talking to the people of Samar and Eusu Gewogs on Friday. Lyonchhen said that a new 13.1 kilometre road would be built between the ongoing Damchu-Chhukha bypass and Wanakha. Works are expected to start by June this year.
Once completed, people travelling to Samtse from Haa will not have to go to Chhuzom.