PM visits Samtse-Haa highway
Apr 29, 2015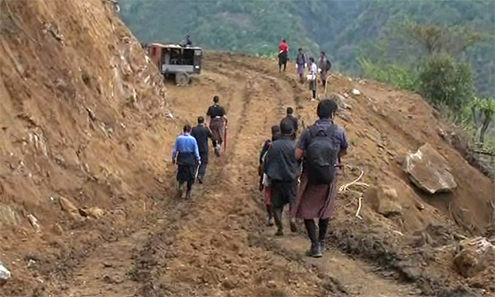 The Prime Minister, Tshering Tobgay visited the Samtse-Haa Highway on Saturday in Haa. The secondary national highway is currently under construction from Haa, and Samtse.
The highway in Haa starts from Jyenkana in Samar Gewog and passes through Tegola peak.
After a stretch of 65 kilometres, the road reaches Khamena where clearing works are going on. From Khamena the road will be built towards Sangbeykha Dungkhag.
The connecting point will be at the Sangbaykha Dungkhag.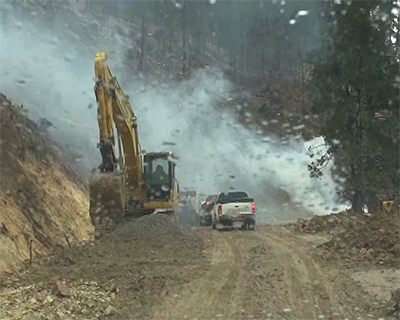 Works and human settlement's secretary, Dasho Sonam Tenzin said the highway will also connect Gakiling and Sombaykha Gewogs in Haa.
"These two gewogs are the two last gewogs which will be connected by road." Dasho said the road from Jyenkana till Khamena took a very long time to be cleared. "Firstly, it is very far, it is 65 kilometres and moreover there are a lot of other challenges. At Tegola it is always snowing and raining and it is muddy everywhere"
The secondary national highway is estimated to cost around Nu1.9 B.
"For the gewog road we have Nu 4.5 M. And for the constructions at Namchokhola we have received some funds from Indian Government and the rest is all from our government"
The secondary national highway is expected to be completed by 2018.