DDC launches an animation movie, mobile apps and books
Pema Seldon Tshering,Thimphu

Jul 13, 2018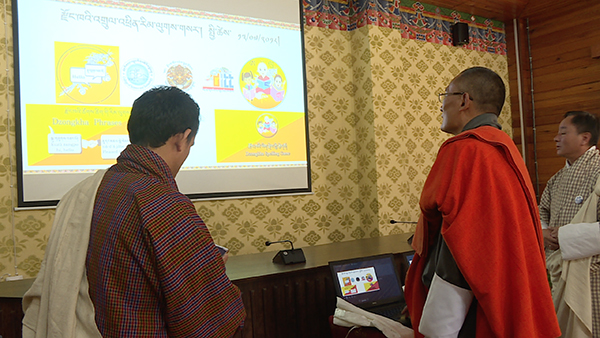 The Dzongkha Development Commission (DDC) launched an animation movie, two mobile apps and three books in Thimphu today. The commission says they are all aimed at promoting national language Dzongkha.
SAMPHEL, a 24-minute long animation movie, is about promotion and preservation of the country's rich culture and tradition.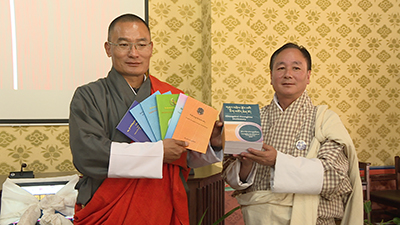 The movie is also expected to familiarise children with local folk tales.
"We hope with this animation movie, it will help our children in understanding our folk stories. Children, these days, watch other animation movies with fighting content, which will have bad influence on them," Tashi Tshering, the Chief Language Development Officer with the commission, said.
Meanwhile, the two mobile apps-Dzongkha Spelling App Game and Dzongkha Phrases App, aim to provide children a platform to learn dzongkha spellings of basic words.
The apps will also help dzongkha users in choosing correct dzongkha phrases for different situations.  Both the apps were developed in collaboration with the College of Science and Technology (CST).
"Everyone, including children, now have mobile phones. So, if there is no culture and tradition related things in it, there are chances  they will adopt western culture, which will affect our culture and traditions," Tashi Tshering said.
The three books launched include political and computer terminology books entitled English Dzongkha Political Terminology and English Dzongkha Basic Computer Terminology.
The third book is a Dzongkha Dictionary.