BKP declares two more candidates
Pema Tshewang, Thimphu

Jul 12, 2018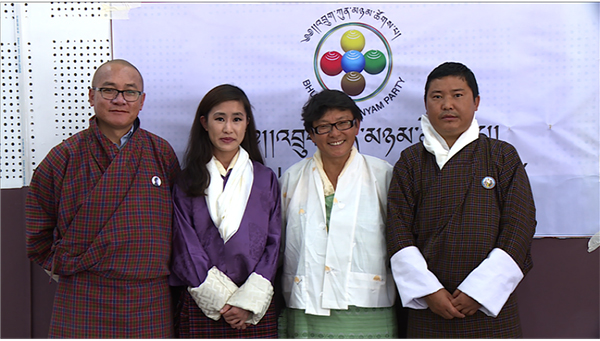 26-year-old Damcho Zangmo will represent Bhutan Kuen-Nyam Party (BKP) from Khatoed_Laya Constituency in Gasa.
She was a teacher before resigning to join the party. Damcho Zangmo has Bachelor of Education in Secondary from the Samtse College of Education.
The party also declared it's candidate from Dokar_Sharpa Constituency in Paro. 39-year-old Tshering Penjor will contest from the constituency.
Tshering Penjor was a Television Producer with the Bhutan Broadcasting Service Corporation (BBSC) before joining the party. He had worked with the national broadcaster for 13 years and has a Bachelor's Degree in Arts from Punjab University in India.
With today's announcement, BKP has now declared 46 candidates.
The party says it will declare Bartsham_Shongphu candidate, its 47th candidate, during the party's annual convention.
The convention will be held in Thimphu on the 21st of this month.