Oxygen and industrial gas to be produced in the country
Karma Wangdi, Gelegphu

Jul 11, 2018
Medical oxygen and industrial gas will be produced in the country with the commissioning of the Medical and Industrial Gas Industry in Gelegphu.
The construction of the industry, which began early this year, is expected to complete by September.
The industry will start its production by October this year.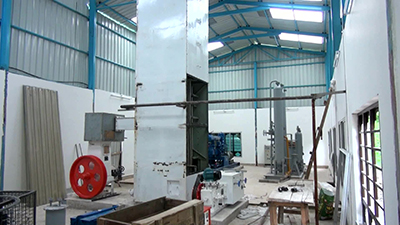 It will produce both liquid and gas oxygen, while nitrogen will be produced only in the liquid form. They will be supplied to hospitals, automobile workshops and industries.
The industry is also planning to supply its liquid nitrogen to the Indian state of Assam.
"The health ministry will benefited as they will not have to import medical oxgyen," Chencho Gyetlshen, the CEO of the industry, said.
The industry expects  to produce 200 40-litre cylinders of gas every day.
The Medical & Industrial Gas Industry is being constructed at a cost of Nu 30m.