BKP confirms 46 candidates
Pema Tshewang, Thimphu

Jul 9, 2018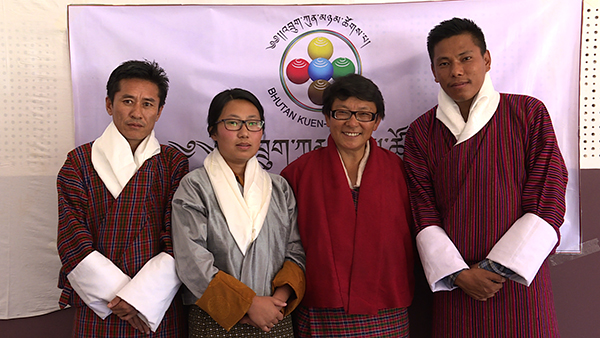 The Bhutan Kuen-Nyam Party (BKP) declared two more candidates today. With this, the party has confirmed 46 candidates for the upcoming parliamentary elections. 

Of the two candidates revealed today, one is 29-year-old Sonam Wangmo who will contest from Sombaykha Constituency in Haa.
Sonam Wangmo has a Bachelor's Degree in Business Administration from a university in India.
The other candidate is 36-year-old Tshewang Tenzin, who will represent BKP from Bomdeling_Jamkhar Constituency in Trashi Yangtse.
Tshewang Tenzin has a Bachelor's Degree in Media Science from a university in India. He worked as a tourist guide before returning to his village to take up farming.
The party also declared 42-year-old Pelden Dorji as its candidate from Kanglung_Samkhar_Udzorong Constituency in Trashigang recently.
Pelden Dorji had previously worked with the Bank of Bhutan (BoB) as a banking officer and then went on to work as the Chief Executive Officer of a travel company.
Left with only one candidate to declare officially, BKP says it is now focusing on building capacity of its candidates.
"Bhutan Kuen-Nyam Party is now more than prepared to contest the upcoming elections," Vice President Sonam Tobgay said.
"We are doing a capacity building workshop for the next two weeks. We will train them on basic media management, review of important laws and constitution, what the 12th Five Year Plan is and what have been achieved in the 11th five year plan."
The BKP says Bartsham_Shongphu candidate, its 47th candidate, will be announced at the party's annual convention. The convention will be held on the 21st of this month.
The Bhutan Kuen-Nyam Party was formed in 2013.