First private AstroTurf football ground inches closer to completion
Pema Tshewang, Thimphu

Jul 3, 2018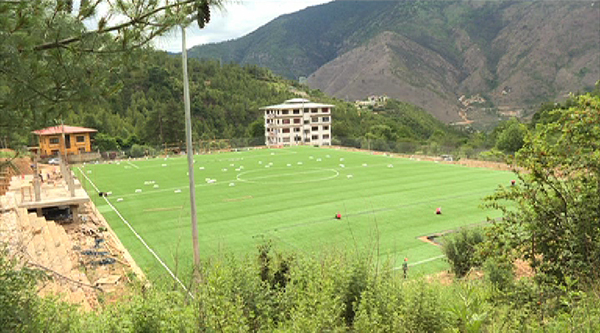 Good news for football enthusiasts in the capital. The only private AstroTurf football ground in the country is nearing completion.
The facility is expected to ease the challenge of finding a good ground to play football- which is one of the popular sports in the country.
Today, over 95 per cent of the works are complete at the sports complex site in Serbithang. A private individual took up the project in 2015 to meet the increasing demand for AstroTurf football grounds.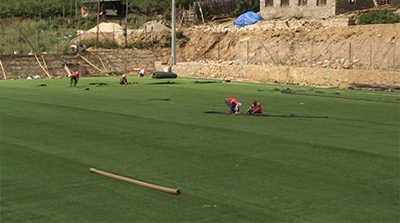 "We have built it as per the international standard. Moreover, we are also planning to get certification from FIFA. Our technician is also FIFA certified and has over 30 years of experience," told Rigzin Phuntsho, Technician of Tenzin Sports Complex to BBS News.
Additionally, the owner of the sports complex, Deki Lham said they ensure quality of the facility is not compromised.
"The quality of the ground will be a superior one. We will have standard changing rooms, toilets, bathrooms and a restaurant too."
The ground is fitted with lighting facility and is expected to open for public bookings from next month. It will also have an indoor futsal ground and gym. Meanwhile, the rates for the ground are being worked on.
As of now, Thimphu has three AstroTurf football grounds of which two are open for public bookings. However, against the increasing football enthusiasts, most times, the grounds remain occupied.