Team 5-Star from Trongsa wins Open Traditional Archery Tournament
Kipchu, Bumthang

Jul 2, 2018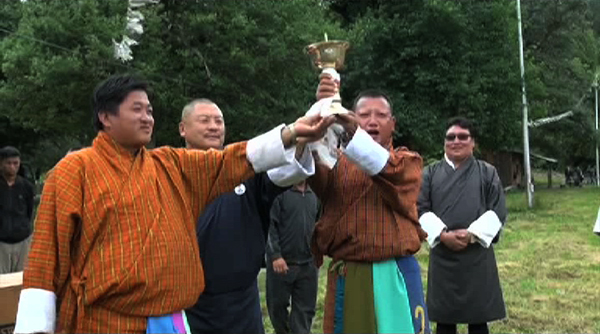 Team 5-Star from Trongsa won an Open Traditional Archery Tournament organised at Wangdicholing Lingkana archery range in Bumthang.
In the finals played yesterday, they defeated teams Ura United and Jambay Lhakhang by 2 sets to 1 set each by the runners up.
Seventeen teams from Bumthang, Trongsa and Zhemgang participated in the weeklong tournament.
It was organised two private individuals with financial support from the Bumthang Sports Association.