Contractor likely to face termination over slow work progress
Sonam Tshering, Monggar

Jun 30, 2018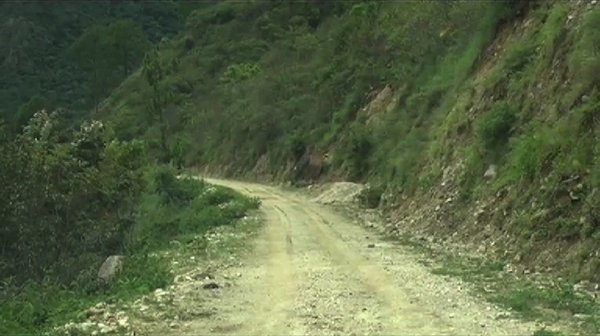 Only 65 per cent of the Tsakaling Gewog Centre (GC) road blacktopping work has been completed as of now. The work was actually due for completion in January, which was six months ago.
The blacktopping of the nearly 12-kilometre road began in August 2016. The Chief Engineer with the Department of Roads in Lingmethang, Karma Rinzin, says despite time extensions, the work progress has not been satisfactory.
The contractor has managed to just carry out base course and a few kilometers of drainage system works, he said.
"Going by the contract agreement, he was supposed to have completed the work by 5th January this year," Karma Rinzin said.
"The contractor is already in the liquidity date. He was given one hundred days but had failed to complete the work within the period. We had couple of meetings with the contractor during which he made a lot of commitments, but he has not been able to accomplish them. "
The DoR Chief Engineer added the contractor could face possible termination. If that happens, the work would be awarded to another contractor in the next financial year. This means the blacktopping would be delayed by another six to seven months.
"From our side, we had proposed termination since not much of improvement has been made despite the commitments he had made," he said.
Chief Karma Rinzin added they've received a letter from the headquarters, asking them to submit the chronology of the events and the details of the steps and necessary actions taken at the regional level, and all correspondences with the contractor.
"We will submit all the documents as requested by headquarter people."
The contractor has cited unfavorable weather condition, machine breakdown and labour shortage as factors that hampered work progress.
Of 17 GC roads in Monggar, ten roads have been blacktopped so far.