Boomdeling closer to achieving 100% pour flush toilet coverage
Tshering Zam, Trashigang

Jun 30, 2018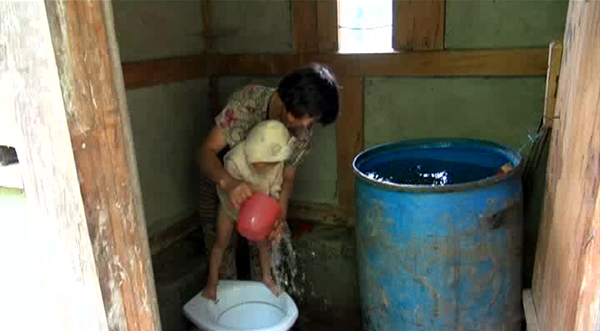 Boomdeling Gewog in Trashi Yangtse is working towards ensuring every household has a pour flush toilet by October this year.
Many households in the gewog have already built pour flush toilets. The few remaining will have to replace their pit toilets with pour flush toilets in the next four months.
Prior to the introduction of the pour flush toilets in the gewog, everyone used pit toilets, which was not hygienic.
Some practiced open defecation, but not anymore. "Life's a lot easier when you have a proper toilet of your own," Tashi from Boomdeling said.
"Before, we had no toilet and had to relieve ourselves out in the fields. The gewog supported us in building proper toilets."
Boomdeling Gup Mani Wangda said toilets are essential for maintaining health and hygiene.
"With an aim to achieve 100 per cent pour flush toilet coverage in the gewog, we procured the construction materials and supplied to each household. About 50 per cent of the cost is borne by the gewog," he added.
Boomdeling Gewog is home to over 4,000 people. Its people depend on farming for livelihood.