Chuzomsa bridge in Wangdue opens to traffic
Tshering Dendup,Thimphu

Jun 29, 2018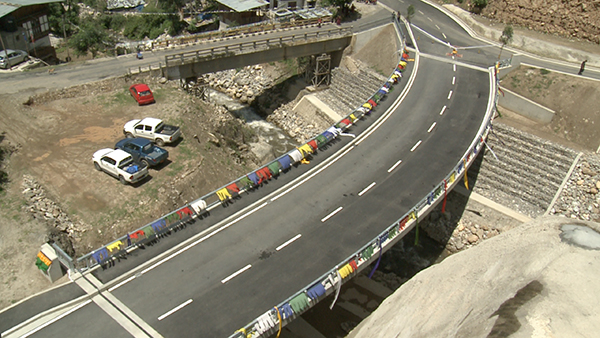 The newly built  Chuzomsa bridge on the Wangdue-Trongsa highway opened to traffic yesterday. The Ambassador of Japan to Bhutan, Kenji Hiramatsu, and the works and human settlement minister, Dorji Choden, inaugurated the bridge.
The 47-metre long bridge is the last of the three bridges built under the project for reconstruction of bridges on primary national highway No.1.
The other two bridges built under the project with grant aid assistance from Japan International Cooperation Agency (JICA) are Nikachu in Seaphu, Wangdue Phodrang and Zalam Chu in Tangsibji, Trongsa. The two bridges opened to traffic in January this year.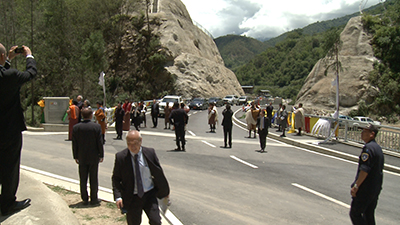 The Chuzomsa bridge has a load carrying capacity of 40 metric tonnes, which is double of what the existing bridge can handle.
"The vehicles carrying heavy equipment will now be able to cross the bridge without slowing down the speed," Koji Yamada, the Chief Representative of JICA, said.
"The existing bridge was constructed 20 years ago and its quality has deteriorated. With the construction of hydropower plants in Trongsa and other dzongkhags, vehicles carrying heavy equipment use this bridge," Dorji Dorji, Nyishog Gup of Wangdue Phodrang, said.
Including, Chuzomsa bridge, Bhutan now has over 22 bridges on the highways. About Nu 5bn was spent on building these bridges.
Bhutan and Japan's cooperation in the field of bridge began in 1997.