21st death anniversary of late 69th Je Khenpo marked
Changa Dorji, Thimphu

Jun 29, 2018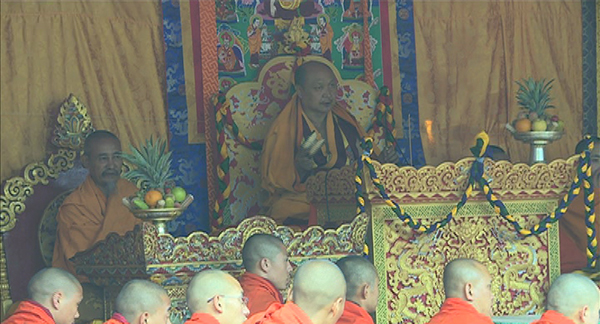 The 21st death anniversary of late Je Geshey Gyeduen Rinchen was marked yesterday in Thimphu. Geshey Gyeduen Rinchen was the 69th Je Khenpo.
Devotees and disciples gathered to offer their prayers and respects.
A biography of Je Geshey Gyenden Rinchen also launched.
The Dorji Lopen of the Central Monastic Body administered Tsangpa Gyaray Wang to the public gathered. The wang was composed by the late Je Khenpo.
Various sacred relics of the late Je Khenpo were also displayed for public veneration.