PM presents final report on 11th FYP
Pem Tshewang & Changa Dorji, Thimphu

Jun 28, 2018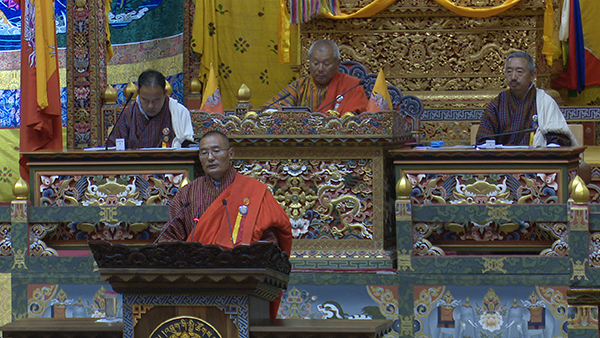 The 11th Five Year Plan saw the biggest socio-economic development achievements, said the prime minister as he presented the final report of the current plan in the parliament today.
The 11th FYP has a budget outlay of Nu 225bn, which is 52 per cent more than the 10th FYP budget of Nu 147bn.
As a small developing country with a large rural population, the prime minister said, it is extremely challenging to enhance domestic revenue without imposing significant burden on the general public.
The prime minister said he is  happy to inform that domestic revenue increased from Nu 88bn in the 10th plan period to Nu 142bn in the 11th plan period.
"From the total budget of Nu 225bn, current expenditure is Nu 115bn, which has been financed from domestic revenue," the prime minister said.
"The capital expenditure was Nu 110bn of which Nu 27bn was met from the domestic resources again."
On the grants front, the government received the largest grant amounting to Nu 70bn in the 11th FYP. India alone provided Nu 50bn.
Other major donors include Japan, European Union, UN agencies, World Bank and Asian Development Bank.
The 11th plan also saw a decrease in the fiscal deficit at Nu 2.6bn compared to Nu 4.1bn in the 10th FYP. This is a remarkable achievement especially given the current plan was bigger than the 10th FYP, states the report on the 11th FYP.