Literacy rate increases by 11.9%
Choni Dema & Kinley Dem,Thimphu

Jun 28, 2018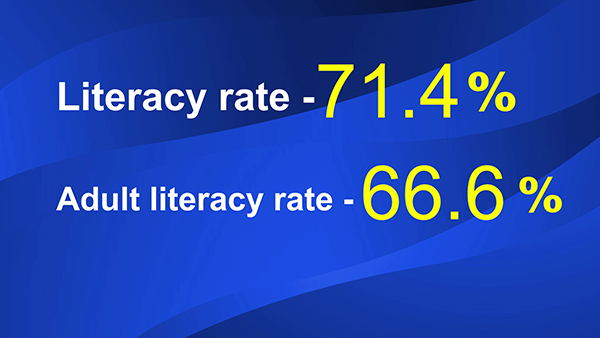 The literacy rate has increased by 11.9 per cent in the last 12 years, according to  the Population and Housing Census of Bhutan (PHCB) Report. From 59.5 per cent in 2005,  the rate rose to 71.4 per cent in 2017.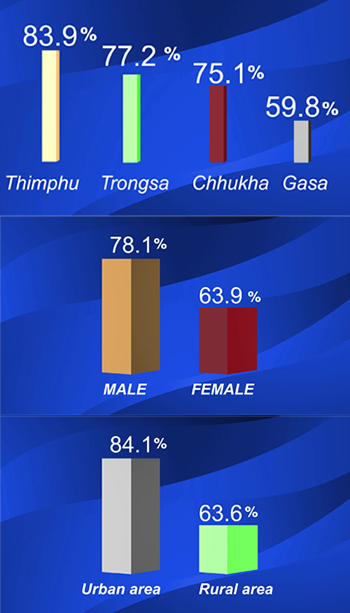 Literacy rate is the ratio of literate population aged six years and above to the total population of the same age group expressed in percentage. And literacy is defined as the ability to read and write a short text in Dzongkha, English or any other language.
The PHCB Report says 467,647 people in the country are literate, which represents 71.4 per cent.
The highest literacy rate is recorded in Thimphu at 83.9 per cent followed by Trongsa with 77.2 per cent, while Gasa has the lowest rate at 59.8 per cent.
The population and housing census report also reveal improvements in gender disparity in literacy. From 20.4 per cent in 2005, the rate has declined to 14.2 per cent by 2017.
While rural-urban disparity in literacy has also come down from 23.8 per cent to 20.5 per cent in the last 12 years, the literacy rate in urban areas remains significantly higher at 84.1 per cent compared to 63.6 per cent in the rural areas.
The PHCB Report 2017 was released on Tuesday.