Chencho Gyeltshen signs with Bengaluru FC
Passang Dorji, Thimphu

Jun 27, 2018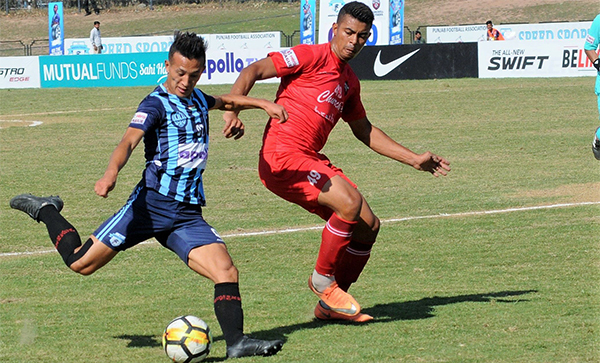 Chencho Gyletshen, who was a hit in the I-League last season with Minerva Punja, has now signed with Indian Super League (ISL) finalists, Bengaluru FC.
The Bhutanese forward confirmed his one-year contract with Bengaluru FC yesterday.
With various football clubs and agents from as far as Finland, Norway and Morocco besides India trying to rope him in, it's been a tough choice for Chencho Gyeltshen.
Some offered to pay him Nu 2 M. "I had a tough time choosing where to go," he said.
But after talking to his family, friends, football experts and fans, Chencho Gyeltshen, popularly known as CG7 among his fans, opted for Bengaluru FC.
"I feel ISL is much better. Moreover, it's not only my decision. I sought suggestions from my family, friends, football experts and also my fans. Many of them suggested I choose Bengaluru over other clubs and this is exactly what I did," Chencho Gyeltshen said.
Chencho shared that he received messages from Bengaluru FC and the club's Skipper Sunil Chettri, asking him to join them.
"I received good support from Sunil Chhetri. He has even personally messaged me and asked me to join the club. He told me I have good skills and together we can achieve many trophies. At the same time, I think the fans would also love to see us play together," he said.
22-year-old Chencho Gyeltshen, however, refused to reveal how much Bengaluru FC would be paying him. He leaves for Bengaluru next month.
Formed in 2013, Bengaluru FC is one of the fastest growing football clubs in India. Reports say Chencho is Bengaluru FC's fifth foreign signing.
Chencho, sometimes dubbed as the Bhutanese Ronaldo, propelled Minerva Punjab to their maiden I-League title in the last season. This had several top clubs eye him closely.