Blacktopped road in Singye Gewog benefitting residents, but affects taxi operators
Karma Wangdi, Gelephug

Jun 19, 2018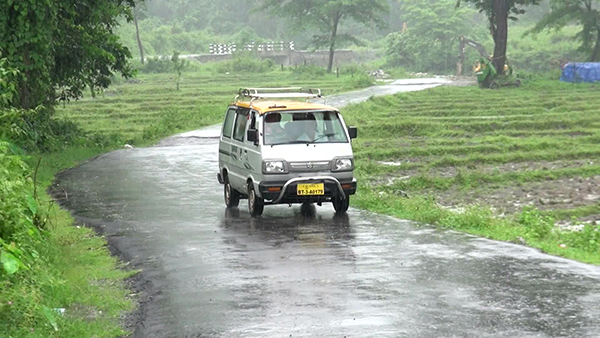 Constructed at a cost of Nu 20m, the 9-km gewog connectivity road was blacktopped recently. The GC roads are funded by the Government of India under the small development projects (SDP).
The blacktopped road in Singye Gewog has also been benefitting residents of Gakiling. Chadhor, a resident of Gakiling Gewog, put it succinctly they no longer have to travel on a bumpy dusty road. "With the road blacktopped, we pay less taxi fare now." he added.
But what is boon to residents, turns out to be a bane for taxi drivers. After the gewog has been connected  with a blacktop road and introduction of bus service, taxi operators shuttling between Singye Gewog and Sarpang shared their business has tanked.
"In the past when the road was riddled with potholes, it was impossible for small vehicles to. Those days  our business was good." recollects Dorji Tamang, a taxi driver. "But now, small vehicles have started commuting through this road. They have even introduced   two transport services." he said.
Out of 12 gewogs in Sarpang Dzongkhag, blacktopping works for 11 GC roads were carried out. Of which gewog connectivity roads in seven gewogs have been blacktopped; while works on four other gewogs are underway.
Till now, the government has blacktopped 180 gewog centre roads.