BKP reveals two new candidates
Changa Dorji, Thimphu

Jun 16, 2018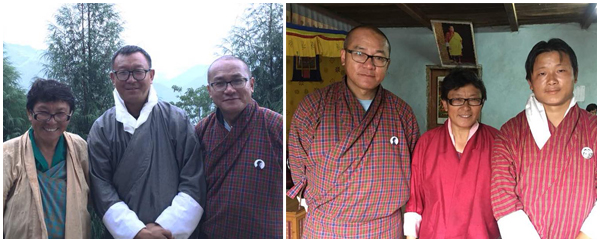 Bhutan Kuen-Nyam Party (BKP) has introduced its candidates from Dramedtse-Ngatshang and Monggar constituencies.
Tshering Wangchen will represent BKP from Dramedtse-Ngatshang Constituency in Monggar. He has a bachelor's degree in Dzongkha from Sherubtse College. He brings with him eight years of work experience in the education sector.
Tshering Wangchen has also worked with the Gross National Happiness Commission Secretariat and a Non-governmental Organisation (NGO).
Sonam Choiten, who was a Process Executive with Infosys Private Limited in Bangalore, India, will contest from Monggar Constituency. Sonam Choiten has a bachelor's degree in Computer Applications.
BKP has so far revealed 40 candidates from various constituencies.