Poor prices leave onion growers in Nanong disappointed
Thinley Dorji, Pema Gatshel

Jun 15, 2018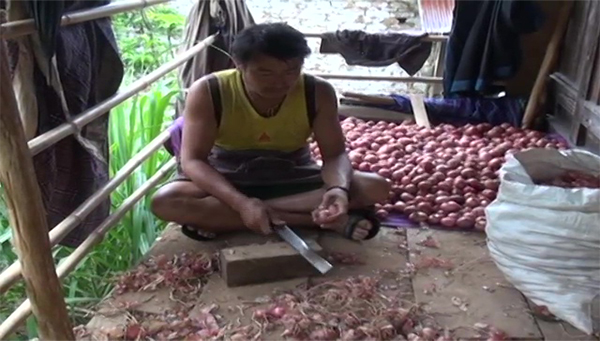 The Nanong Vegetable Group in Pema Gatshel ventured into onion cultivation in 2015. Today, almost three years later, the group remains challenged with lack of market and poor prices among others.
Growing onions may not be so hard, but drying or curing them is sheer hard work, more so in the case of farmers in Nanong because they do have proper curing sheds.
Curing is a lengthy process of drying onions to prep them for storage. It's important to cure the onions properly so that it can be stored for a long time. The curing or drying process usually takes up to a month.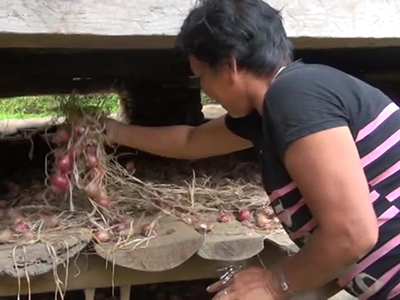 After all this hard work, the prices they fetched in the market has been disappointing, say the farmers.
"Last year, for instance, we had to sell at Nu 15 per kilogram. Some fetched only Nu 10," Dorji Wangmo, one of the group members, said.
Dorji Wangmo is not sure what the market has in store for them this year. "Even if the price is low, we will have to sell it because it would rot if we don't. Sometimes, we give it away for free."
"Growing is not a problem, but market is," Cheten, another farmer, said.
He added that having a proper curing shed would help them improve the storage life of the onions.
"In terms of income from sale of onions, it's negligible because the prices are not attractive," Choki Wangmo said.
Despite the market being small and challenges associated with curing, the group has been growing more onions every year hoping things would go well.
The Gewog Agriculture Extension Officer said the scale of onion cultivation was not big enough for them to help the group find market and with other facilities. But now with more onions being grown, he said, the office will provide support in marketing.
The agriculture office is also coming up with curing sheds. "We have one in Nanong already, which was built with funds and technical support from the National Post Harvest Centre in Paro," Sha Bahadur Barakoti, the Agriculture Extension Officer of Nanong Gewog, said.
"Soon, onions will be cured and stored there on a trial basis."
If it works well, Sha Bahadur Barakoti said more of such sheds will be built for every vegetable group.
The Nanong Vegetable Group has 48 households as its members. Each household harvested around 300 kilograms of onions so far.
The group started onion cultivation with the support from the Agriculture Research and Development Centre in Wengkhar, Monggar.