Concerns emerge over road damage by trucks transporting wet sand
Komal Kharka, Punakha

Jun 13, 2018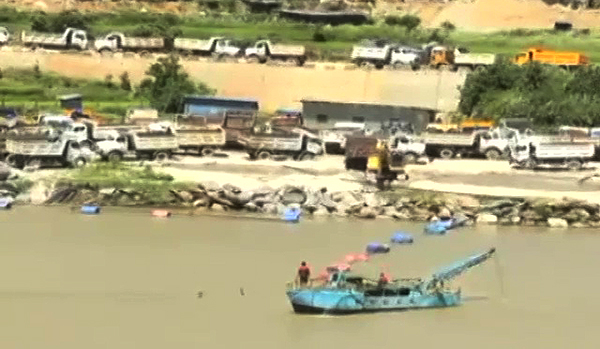 The Punakha Dzongkhag Tshogdu (DT) has asked the Department of Roads (DoR) in Lobesa and the Natural Resources Development Corporation Limited (NRDCL) in Wangdue to address concerns over trucks carrying wet sand damaging the newly widened Wangdue-Thimphu highway.
This comes after the DoR raised the concern at the recent DT meeting. The DoR and NRDCL are planning to meet soon.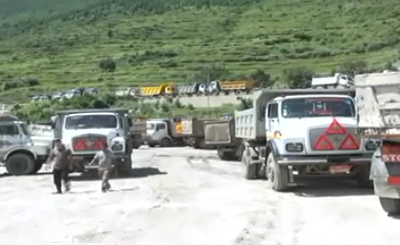 "If they could at least keep the sand to dry for few hours before transporting, it would be better," Tandin Dorji from DoR Lobesa, said.
"Many crocodile cracks have developed on the highway due to water dripping from the wet sand."
The NRDCL said the sand are left to dry after extraction but drying it completely is hard.
Also, transportation charges would increase if the sand are kept to dry for longer period as trucks will have to wait, the NRDCL says.
"The road should be able to withstand all weather conditions. If the water from the sand is able to damage the road as said by DoR, I think it the issue could be the quality of road," Rinchen, the Regional Manager of NRDCL in Wangdue, said.
Over 70 trucks carrying sand ply on the Thimphu-Wangdue highway every day. NRDCL Wangdue Phodrang is the highest supplier of sand in the country.