Women learn how to turn waste into arts and crafts
Sonam Choden, Thimphu

Jun 13, 2018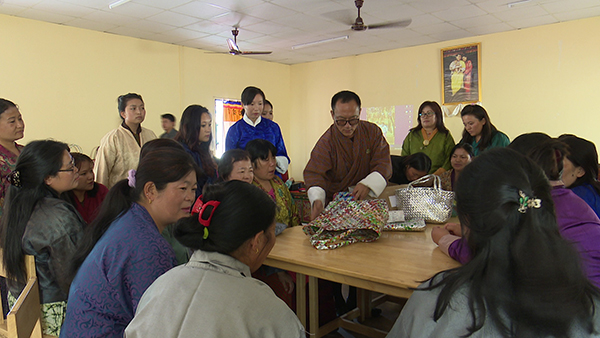 More than 20 women, all of them wives of police personnel, are being taught how to convert plastic wastes into colorful, useful products at a training in Thimphu.
The ten-day training, which began yesterday, is an initiative of Clean Bhutan and EU Helvetas Bhutan.
The women are learning how to weave bags, laundry baskets and laptop bags among others from plastic wastes, a skill that is expected to help them generate inco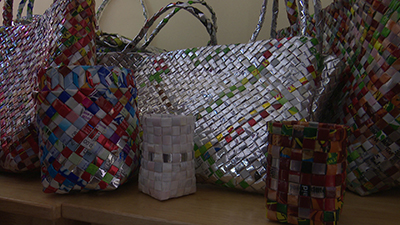 me.
The training is teaching the women to look at waste from a different angle. "We can look at waste as a secondary resource and make a business out of it by giving them skills," Nedup Tshering, the training organizer, said.
It is also to advocate the importance of recycling plastic wastes to reduce its toll on environment.
Sonam Choden is one of the women undergoing the training. "Until now, I didn't value trash," she says. "I am thankful to Clean Bhutan. Now, we have realized that garbage is money if you know how to make business out of it," she said.
Similar trainings will be provided to the children and wives of the RBG and RBA in the future.
Waste management has become a growing concern in Thimphu. The Thromde has been taking measures to help change public attitude towards waste.
For instance, in a bid to encourage the people to value waste, Thromde buys plastic wastes at Nu 10 to Nu 15 per kilogram."It's high time that we look at waste as a resource," Tshering Yangzom, an Environmental Officer with Thimphu Thromde, said.
"If you can segregate your own waste and start selling them, then it becomes a source of income."