Thrimshing Dungkhag gets new office
Tshering Zam, Trashigang

Jun 12, 2018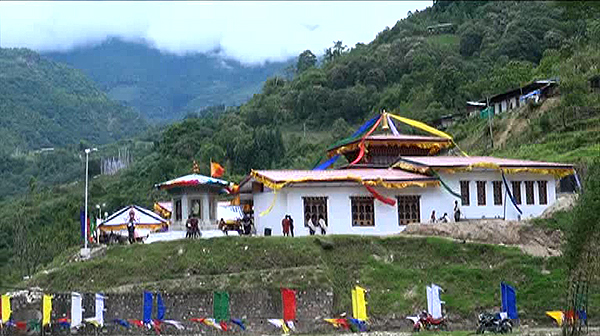 After being housed in a single-storey office space for over 40 years, Thrimshing Dungkhag finally has moved into a new office building.
The new space is not only spacious but also equipped with modern office amenities. Dungkhag officials breathed a sigh of relief as they shifted to the new office building.
Dungpa Wangchen Norbu said the dungkhag team endured several inconveniences while at the old office. There were roof leaks and rain water dripped in during heavy rainfall. Rotting planks was another problem.
"Also in terms of space, it was designed to accommodate only three staff- Dungpa and two office clerks. But today with decentralization, including an engineer, we have around 20 officials," the Dungpa added.
Now with a better office space, officials hope to be able to provide better services to the people of Thrimshing and Kangpar Gewogs.
"We now have a large meeting hall and each official has a separate work space. Earlier, two people shared a room and there was no room to move freely," the Dungpa said.
The construction of the new office building began last year and was completed last month as scheduled. The government funded the construction worth more than Nu 9.1m.