Decrease in online shopping due to e-commerce transaction suspension
Pema Seldon Tshering, Thimphu

Jun 7, 2018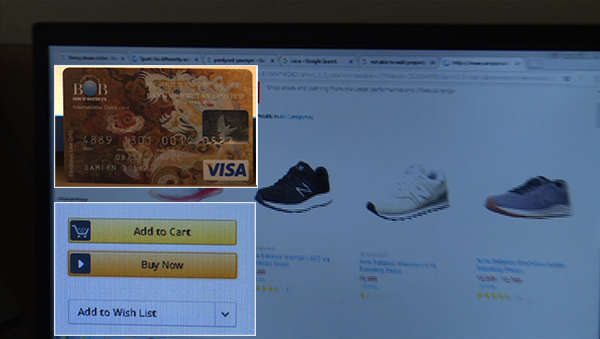 Bhutanese people mostly use VISA international debit cards for doing business and online shopping. However, the temporary suspension of e-commerce transaction by the Bank of Bhutan (BoB) since last year has held back many from fulfilling their online shopping binges.  
Bhutan Post today receives only about 300 products, which are shipped to Bhutan by online retailers in other countries. Earlier, Bhutan Post received about 1,000 products.
VISA International debit card was launched in January 2012. Following that, online shopping became popular among the Bhutanese shoppers as the international debit card was very convenient and safe to do monetary transaction.
"Due to security reasons and due to message from VISA, we have temporarily suspended e-commerce transaction," said Tshering Choejur, Head, Cards, Bank of Bhutan.
Nevertheless, the bank is working to address the problem. "We had contacted our security vendor for a security upgrade. This project is nearing completion. However due to some limitation at our security vendor side, there has been delays. But you can expect the international debit card to work soon," asserted Tshering Choejur.
The bank also requests everyone not to post pictures of lost ATM cards or credit cards on any social media platform as data (the card number, expiry date and three digit numbers on the rear of the card or Card Verification Value number can be used for fraudulent transactions.