Six defendants involved in false insurance claim case request court to dismiss charges
Changa Dorji, Thimphu

Jun 7, 2018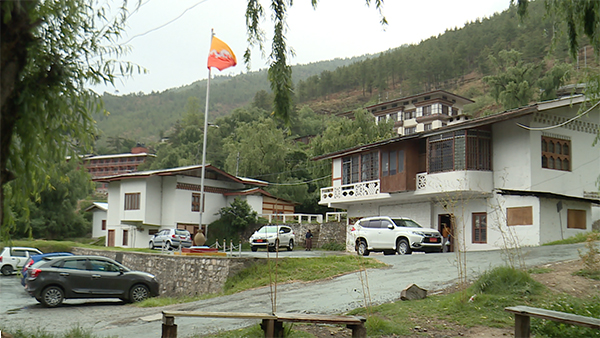 The six defendants involved in false vehicle insurance claim case requested the district court to dismiss the charges. Their lawyers said, the insurance was claimed as per the RICBL rules.
The accused are Dasho Sherub Gyaltshen (Former Secretary of Dzongkha Development Commission), Former RICBL's Executive Director Sonam Dorji, three insurance officials and an automobile workshop owner in Thimphu. The opening hearing was held on June 4 at Thimphu District Court.
Dasho Sherub Gyaltshen's lawyer submitted that his client did not violate any rules in claiming the insurance of over Nu 226,000 for his Toyota Prado. "The case could be politically motivated," added Dasho Sherub's lawyer.
The insurance was claimed in June 2016. The Office of the Attorney General (OAG) who charged Dasho Sherub with fraudulent obtaining of insurance said, they have no comments on political allegation.
The OAG also submitted before court that Dasho Sherub changed his insurance cover to comprehensive scheme and submitted a false report to the RICBL stating his vehicle met with an accident at Lampelri.
The former Executive Director, Sonam Dorji's lawyer also said, it is baseless to charge anybody since it was done as per the RICBL rules. The lawyer added his client- Former Executive Director has been both prosecuted and received administrative action.
But he said, as per the Anti Corruption Act 2011, if an employee is prosecuted then administrative action will not be taken.
OAG charged Sonam Dorji with abuse of function. OAG said he had instructed his employees to change the insurance scheme to comprehensive without verification. OAG said he has intentionally misused his power of position for other's benefit violating the ACC act 2011.
The three insurance officials and the automobile workshop owner, who face charges of solicitation, aiding and abetting, forgery and deceptive practice, denied all the allegations.
Insurance officials said, they were just following instruction from Former Executive Director. That aside, they submitted that they found some lapses while processing the claim and reported to the Former Executive Director. They also said that they neither know Dasho Sherub Gyaltshen nor had any personal benefits from this deed.
Meanwhile, the automobile workshop owner said, he gave a blank cash memo to one of insurance officials after repeated request from the official. He said he didn't know that the cash memo would be used for such purpose.
The next hearing will be on June 19.