NC members attend thematic session
Sonam Pem & Pema Tshewang,Thimphu

Jun 6, 2018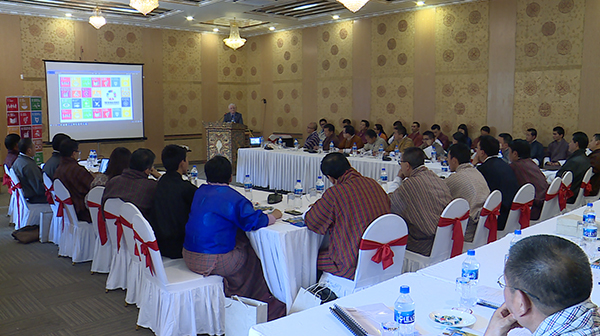 The newly elected National Council members are attending a week-long thematic session with the relevant stakeholders in Thimphu.
The session is part of the orientation programme. It is aimed to bring the members on a common platform to understand the key domestic policies and other important issues.
The United Nation agencies presented on the importance of understanding Sustainable Development Goals (SDGs), today. The SDGs are a strong framework around which the policy makers can base their strategic plans.
"Elected and eminent members come with different backgrounds and specialisations. Having such presentations and interactive sessions with different stakeholders will enrich our knowledge and help us understand more when we start working," Tashi Dorji, the Chairperson of NC said.
Similarly, the members were familiarized on their roles in balancing regional and ethnic representation, executive responsibilities and budgetary control among others.
The thematic session is organised by the NC Secretariat in collaboration with the United Nation Development Programme.