Bhutan, Bangladesh, India & Nepal participate in international sports event
Samten Dolkar, Thimphu

Jun 2, 2018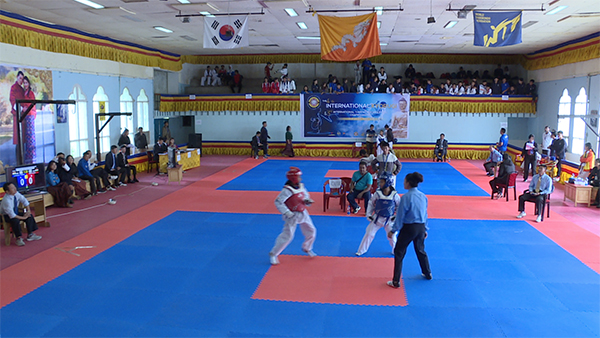 The 4th International Kyorugi and 3rd International Taekwondo Poomsae Championship began in the capital, today.
One hundred and eighty participants from Bhutan, Bangladesh, India and Nepal are taking part at the three-day international sports event.
India has 100 participants from five states: Rajasthan, Haryana, Maharashtra, Mizoram and Meghalaya, the highest at the championship. Then is Bhutan with 63 athletes, followed by Bangladesh and Nepal with 13 and six players respectively. The championship is an annual sports affair.
The earlier series of championship were also held in Bhutan. "At international event in foreign countries, less Bhutanese athletes participate. So this time, the international championship is being organised here for mass participation," said Dema Wangchuk, Technical Director, Bhutan Taekwondo Federation.
There are 40 different categories and participants aged in between 12 and 60. Along with Taekwondo, the championship will also see a Poomsae battle between the players. Poomsae is a pattern of defence-and-attack motions, which is a part of taekwondo.