PDP announces seven more candidates
Phub Gyem, Thimphu

Jun 1, 2018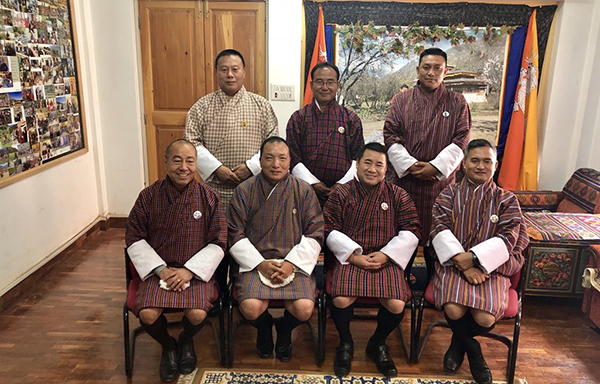 The People's Democratic Party (PDP) announced seven more candidates today. With this, the party has now declared 21 new candidates.  
Dorji Norbu, former Director General of the National Library and Archives of Bhutan is the party's candidate from Nganglam Constituency in Pema Gatshel.
Dr. Lobzang Dorji, a Technical Officer with the WHO has resigned to join the PDP. He is replacing the party's current MP Pelzang Wangchuk from Jomotshangkha_Martshala Constituency in Samdrup Jongkhar.  MP Pelzang Wangchuk is resigning voluntarily.
The former Director General of the Department of Local Governance, Lungten Dorji, is contesting from Panbang Constituency in Zhemgang.
A former MP with Druk Phuensum Tshogpa, Sonam Penjore, is now PDP's candidate from Kengkhar_Weringla Constituency in Monggar.
A former Urban Planner, Wangdi Gyeltshen is party's candidate from Dewathang_Gomdar Constituency in Samdrup Jongkhar. He is replacing the serving MP Mingbo Dukpa.
The party also formally announced two other candidates who were introduced in November last year during the party convention. Tandin Dorji is declared as its representative from South Thimphu Constituency. He was the Head of the Forest Fire Management Division under the Department of Forests and Park Services prior to joining the party.
A senior geologist, Dr. Tobgay (PhD), is contesting from Dramedtse_Ngatshang Constituency in Monggar. He worked as a Private Consulting Geologist before joining PDP.
PDP says it will declare the next batch of candidates next week.