Cabbage replaces commercial potato farming in Nagya Gewog
Sangay Chezom, Paro

May 25, 2018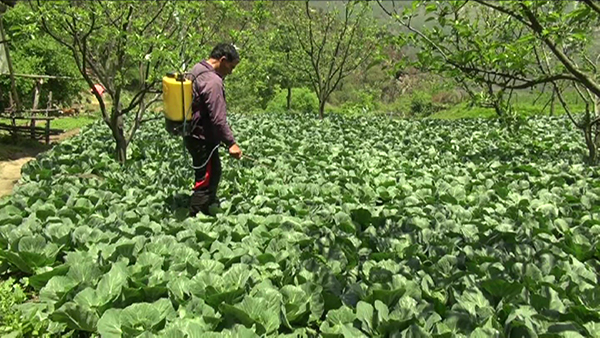 Farmers of Wanakha Village in Nagya Gewog, Paro have grown cabbages on a large scale this time. The late blight infection of potatoes and its lesser returns at the auction yard in Phuentshogling last year have discouraged many farmers from cultivating potatoes this year.
Farmers have cultivated potatoes only enough to produce seed potato tubers for the next farming season. Dregang, 54, has planted cabbage plants elsewhere in his farm. He told BBS News that unlike potato, he hopes cabbage will steer him to prosperity.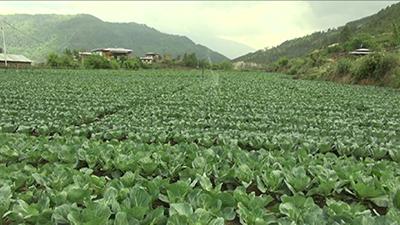 However, he says despite being agriculturist for over 30 years, he is still inexperienced when diseases like blight raid his fields. "Last year, the blight destroyed our potatoes and on top of that, we fetched around Nu 400 to 500 per bag," added Dregang.
Like him, many other farmers in the gewog look forward to bumper cabbage harvest. But they are worried that limited irrigation water and pest might affect the production.
"The green bug affects the cabbage plant and no matter what kind of pesticides we use, they won't die easily. So we fear our crops might wilt," said another farmer, Om.
Farmers say they will be observing the blight infection of potatoes and its price this year to determine their agricultural plans for next year.
Cabbage and potato are the main cash crops for Wanakha farmers.