Invasive plant species growing rapidly, says NBC
Kinley Dem, Thimphu

May 24, 2018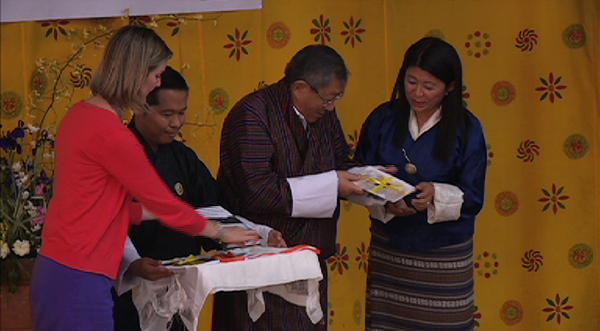 Bhutan has several invasive plant species and some of them are among the world's worst. What is more unsettling is these hazardous plants are growing and spreading rapidly.
Ageratina adenophora, commonly known as crofton weed or sticky snakeroot, is one such plant species. The plant was recorded only in five dzongkhags in 2001, but a recent surveys show it has now spread to 17 dzongkhags.
Such invasive species are recognized as one of the major threats to biodiversity globally.
"They tend to have negative impacts on our ecosystem as well as agriculture," Sangay Dema, a Principal Biodiversity Officer with the National Biodiversity Centre (NBC) said.
"They affect crop yields because  they compete with the crops and some species are also known to be hazardous to human health."
Increase in trade and travel is thought to be exposing Bhutan to foreign invasive plants. Climate change is believed to be another contributing factor.
In an effort to address concerns over invasive plant species, the National Biodiversity Centre has come up with a book, "A Pictorial Guide to Major Invasive Plant Species of Bhutan".
The book was launched on Tuesday coinciding with the celebration of the International Biodiversity Day. Besides providing information, the book  is expected to help encourage further research on invasive plants.
Three other books were launched on the day.  The International Biodiversity Day is observed every year to enhance understanding of and awareness on biodiversity issues.