East's local brick manufacturers are not on same page
Sonam Tshering, Monggar

May 23, 2018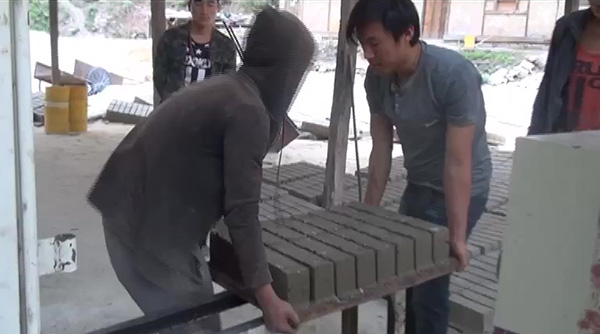 When it comes to success of the business, not all local cement brick manufacturers in the east have similar stories to share.
While some have tasted success, others haven't. And this could be blamed due to marketing strategies or location of the business establishments or even the quality of the product.
A lone brick manufacturing unit in Autsho, Lhuentse was opened since three years ago and up till now, the business hasn't fared well. Tshering Phuntsho started the factory with a loan of Nu 4m from the erstwhile Business Opportunity and Information Centre (BOiC).
He told BBS News that despite the government's order to use locally made bricks for the government funded projects, contractors still use imported bricks.
"I have no comments about private constructions but for government projects, I hardly see them using bricks. It would be better if government reminds the contractor. Otherwise, it's no use investing huge sum in setting up a firm," adds Tshering Phuntsho, Proprietor of Phayul Concrete Bricks Manufacturing Unit.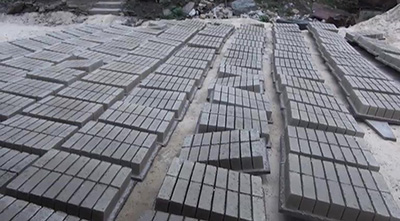 He even went on saying that at one point, it took him a year to sell his stock of 150,000 bricks.
On the other hand, its altogether a different story for a local brick manufacturer in Monggar. The 38-year-old Sangay Tenzin opened the factory in Gyalpoizhing last year.
He says selling his bricks has never been an issue so far. In fact, he is finding it difficult to meet the demands of the customers.
"I supply bricks to Trashigang, Trashi Yangtse, Lhuentse and here in Monggar as well. A construction company in Bumthang recently placed an order for 150 truckloads of bricks," said Sangay Tenzin, Proprietor of Kuenchab Muensel Nangwa Brick Manufacturing.
The only problem he faces is stockpiling the bricks as space in the factory is not spacious.  To address the problem, the dzongkhag administration has advised him to apply for a land on lease at Bongdeyma Industrial Estate.
An official from the Ministry of Works and Human Settlement (MoWHS) said since the executive order was issued in 2015, many government constructions have started using locally made bricks.
"We have been receiving good news so far, not only from the construction sites but also from manufacturers, especially those in Bjemina and Punakha," said Karma Namgay, Chief Engineer, Department of Engineering Services, MoWHS.
However, he added there are only few centrally funded construction projects using imported bricks. These projects started before the executive order was released.
"There could be one or two cases even after the executive order and that is because they reason that in the furnace where high temperatures are involved, special bricks are required which need to be imported."
Meanwhile, despite easy access to local cement bricks, for most private constructions underway in Monggar, use of imported bricks is common.
"We don't know how durable is the locally produced bricks. Therefore, we prefer using imported bricks from India. We are used to doing that," one of the house owners, Karma Cheki.
Bhutan currently has 50 brick-manufacturing firms. Among the, 10 are certified by Bhutan Standards Bureau.