OAG drops bribery charges against Former Survey & Land Records Assistant Director
Changa dorji, Thimphu

May 23, 2018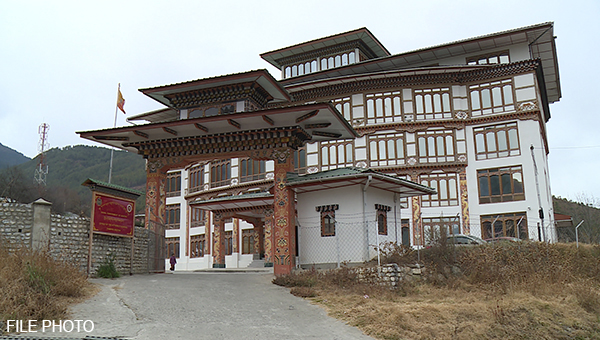 The Office of the Attorney General (OAG) recently withdrew bribery charges against the Former Survey and Land Records Assistant Director, Tshewang Gyaltshen and a local man named Namgay in a land related case in Thimphu recently.
The charges were dropped after the former Chang Gup Naku and Namgay retracted their earlier statements during the court proceedings.
Earlier, former Chang Gup Naku and Namgay had denied receiving the money from Tshewang Gyaltshen for selling 10 decimal of land. But Tshewang Gyeltshen said he had paid Nu 30,000 through the former gup.
But recently, former gup and Namgay said they in fact did receive the money from Tshewang Gyeltshen. Namgay's father-in-law, former gup Kencho also changed his statement and revealed that he saw Namgay receiving the money through former Gup Naku.
Thus, the bribery charges against Tshewang Gyeltshen and Namgay were withdrawn.
But other charges against them are to be maintained for continued prosecutions. There were 11 defendants including former Gup Naku in the case.
The Office of the Attorney General alleged that they had illegally transferred the land ownership of 49 decimals of dry land belonging to late Ani Norzom at Talakha in Chang Gewog.
Ani Norzom's land at Talakha was left empty or Tsa-Tong. The OAG said Namgay had asserted himself as the nephew of Late Ani Norzom's late husband and claimed ownership of the land.
With guidance from the former Gup Naku, Namgay relocated the land from Talakha to Tsalumarphey during a new sathram compilation survey in 2000.
He kept 10 decimals of land for himself,  another 20 decimal land for his father-in-law and sold 10 decimals of land to wife of Tshewang Gyaltshen and another nine decimal land to an individual called Wangdi.