FMCL's gewog service centre in Nagya Gewog makes villagers' lives easier
Sangay Chezom, Paro

May 22, 2018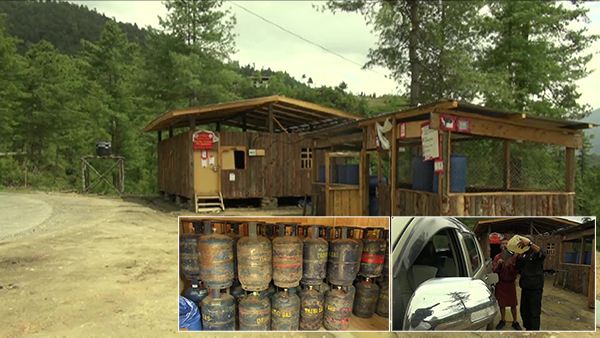 Farm Machinery Centre Limited (FMCL)'s gewog service centre in Nagya Gewog, Paro was opened in March this year. Since then, villagers never had to travel far to exchange LPG cylinders, refill cars and buy spare parts of farming tools.
The service centre provides refilled gas cylinders, spare parts of power tillers and fuel such as petrol, diesel and T2. Before it was established, people travelled 80km away from their gewog to refuel cars, buy agricultural spare parts and exchange LPG cylinders.
"The service centre has eased our lives. All the necessities needed in our day to day activities are available at the centre. What more we need now," said one of the villagers, Gholo.
The Local leaders also narrated the difficulties faced by the people when the service centre was not set up in the gewog.
"People hired taxi and travelled to Paro town to exchange gas cylinder but when they reached the fuel station, they weren't able to take the refilled gas because they left the gas card at home," said the Gup of Nagya Gewog, Kinley Wangdi, adding: "Then if we go to Haa which is nearby our gewog, they don't give us gas saying we are not under Haa Dzongkhag."
The service centre also delivers LPG cylinders to the nearest road points of far flung villages. This is because people of these villages paid Nu 800 per cylinder from the dealers.  The centre brings fuel and cooking gas cylinders from Haa. A cylinder each costs Nu 580.
"I think gas cylinder dealers used to come here and deliver gas to the villagers by charging Nu 780 to 800 a cylinder. Elderly people said they had no option but to buy the expensive cylinders," said Sonam Tshering, a staff of gewog service centre.
The centre sells the gas cylinder at Ngultrum 580. He says 30 gas cylinders do not last for a week.
The rates for the fuel are decided by the Department of Trade.