OAG forwards JDWNRH anesthetic technician case to court
Changa Dorji, Thimphu

May 18, 2018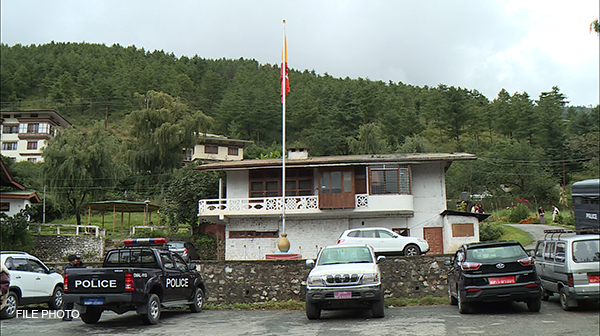 The Office of the Attorney General (OAG) has charged the national referral hospital's anaesthetic technician with rape of a married person and forwarded the case to Thimphu District Court on Wednesday.
The 30-year-old health worker drugged and sexually assaulted a patient attendant last month. The act drew widespread public condemnation.
The victim, a 28-year-old woman, is a mother of two. The accused injected her with Fentanyl before raping her.
Fentanyl is a pain medication drug used for surgery purposes.
In the Narcotic Drugs, Psychotropic Substances and Substance Abuse (Amendment) Act of Bhutan 2018, Fentanyl is listed in schedule III as a drug with medicinal value.
The rape of a married person is a fourth degree felony. If convicted, the accused could be put behind bars for three to five years.
He is also charged with official misconduct and OAG is seeking a prison term of one to three years for the crime.
The OAG wants the court to make the accused pay compensation, not just to the victim but also to her husband, as per the marriage act.
According to OAG, the accused has a prior record of larceny for which he was issued warning by the hospital management.