BT launches 'Paku'- mobile financial solution
Kinley Wangchuk, Samdrup Jongkhar

May 18, 2018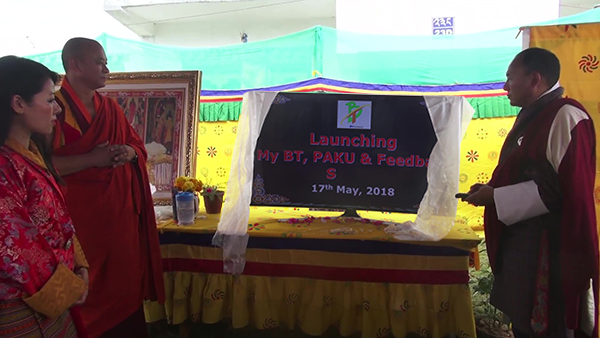 The launch of Paku– a mobile financial solution will enable unbanked population in the country to do financial transaction.
This means people who do not have bank accounts or access to financial institutions can do monetary transactions with the help of Paku. However, to avail the service, one must be a registered B-mobile subscriber.
Bhutan Telecom (BT) launched Paku in Samdrup Jongkhar yesterday.
BT officials said people can receive financial services over the BT counters.
"You just need to walk in at one of the BT counters and hand over the cash along with the receiver's mobile number. The receiver will get text message about the cash and can walk in to take the cash," said Penjore, General Manager of Marketing Division with Bhutan Telecom.
Except for B-wallet subscribers, the B-mobile users will have to register for the service. Registration can be done by filling out a form, which is can downloaded from BT's website or printed forms, which are available at BT counters.
The maximum transaction through Paku is Nu 10,000 a day.
As of now, users are exempted of the service charge. BT plans to expand the service across the country. Any customer who has a B-mobile number can register for the service.
It also unveiled another mobile app called "My BT" where all BT services including Paku are available for the users. Both android and iOS mobile users can download the app.