Lack of funds- barrier to implementing HPE curriculum
Sonam Tshering, Monggar

May 18, 2018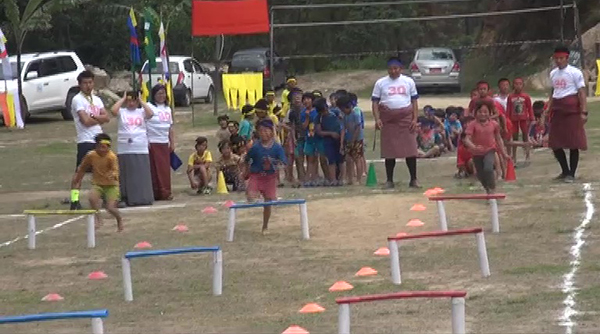 The Health and Physical Education (HPE) was introduced as a curriculum in primary schools in 2009. However, some remote schools have not been able to effectively implement the curriculum even today.
Lack of funds, exposure and experience in Health and Physical Education are the key reasons, shared by teachers during "Undokai Festival," held recently at Thangrong Primary School in Monggar.
"Undokai" is a Japanese term meaning exercise festival. Thrangrong School is one of the most remote schools in Monggar.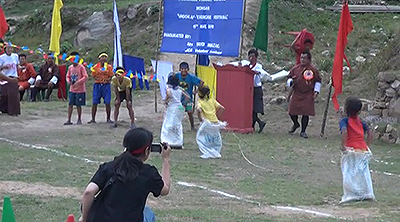 The school conducts HPE class by referring manual book developed by the Royal Education Council. But, its focus on co-curricular activities- main components of HPE have taken a backseat.
So, during the festival which featured sports and outdoor activities, students were delighted. BBS News has learnt that they look forward to more such programmes in future.
"Apart from regular academic classes, we should have physical activities to refresh our minds. Sports are good for our wellbeing too. I hope the school organises many such events," said one of the students, Sangay Dorji.
The school's Vice Principal, Shanti Ram Pakwal said, "Organising sports events involves a lot of money and since our school is a boarding school, we have to make do with feeding programme, adding: "We get certain amount from the education sector but it has to be used for other important activities."
The Health and Physical Education provides students with the knowledge and skills that will enable them to achieve and maintain a physically active and healthful life, not only during their time in school but for a lifetime.