RMA launches Druk microFin for customers of microfinance institutions
Choni Dema, Thimphu

May 17, 2018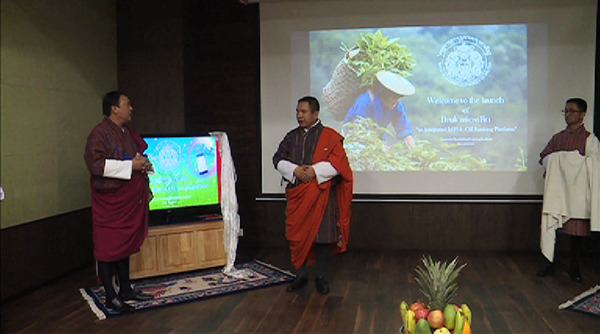 The Royal Monetary Authority (RMA) launched Druk microFin- the mobile banking app for the customers of all Microfinance institutions and Cottage and Small Industries (CSI) in Thimphu yesterday.
Druk microFin is the RMA's integrated core banking system which will facilitate rural communities to lend money from Microfinance institutions and CSI.
Highlighting the role of Druk microFin, the RMA's Governor, Dasho Penjore said, "Druk microFin will help rural people and youth to borrow money from microfinance institutions at much lower rate." And that will have larger benefits on the communities, added the Governor.
The Druk microFin has been launched to achieve financially inclusive economy. So it will reduce cost and resources burden on Microfinance institutions and CSI.
Presently, The Bhutan Association of Women Entrepreneurs (BAOWE), RENEW and Rural Enterprise and Development Corporation Limited (REDCL) have been registered as the microfinance institutions.
The Druk  microFin system  was developed at the cost of  Nu 10.32m.