DPT confirms candidates from 43 constituencies
Phub Gyem, Thimphu

May 16, 2018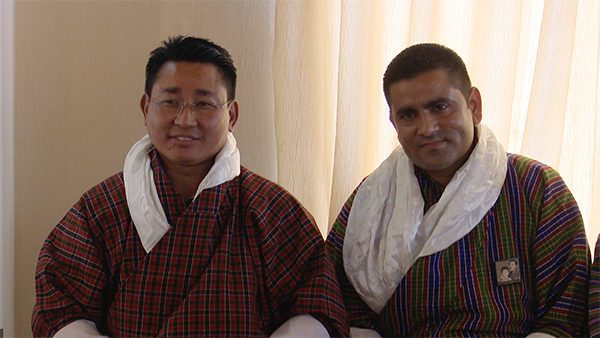 The Druk Phuensum Tshogpa (DPT) declared two candidates today for the upcoming parliamentary election. With this, DPT now has only four candidates to confirm.   
A Computer Science graduate, Deo Kumar Rimal, will represent the party from Shompangkha Demkhong in Sarpang. He has worked with a private firm for seven years.
A former civil servant, Kinley Wangchuk will contest from Kabisa_Talog Demkhong in Punakha. He was a teacher with a private school previously.
The party had also declared a few candidates on its Facebook page last month.
A former civil servant and a private sector employee, Tshering Choden, is replacing Zanglay Dukpa of Khar_Yurung Demkhong in Pema Gatshel. With a master's degree in education, she had worked as a teacher for 19 years.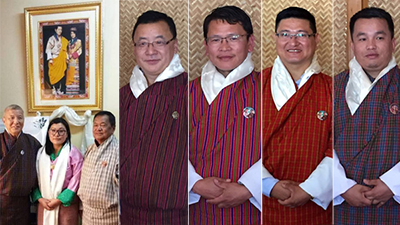 Dr. Samdrup R. Wangchuk, a former civil servant will vie for a seat in the National Assembly from Kanglung_Samkhar_Udzorong Demkhong in Trashigang.
Dr. Chenga Tshering, also a former civil servant, is representing the party from Thrimshing_Kangpar Demkhong in Trashigang. He was previously the Program Director of the National Highland and Research Development Centre in Bumthang.
A former T Bank employee, Kinley Tshering, is replacing the incumbent member of parliament Yeshi Zimba from South Thimphu Demkhong.
Tashi Dorji, a former employee with the Bank of Bhutan, is replacing Jigme Wangchuk of Radhi_Sakteng Demkhong in Trashigang.
The party's general secretary said they will declare the remaining four candidates later this month.
"We have candidates in all these constituencies but they are yet to complete the process that we have an established in our party," Ugyen Dorji, the General Secretary of Druk Phuensum Tshogpa said.
"We have a committee that scouts candidates, identify, and then conducts research on the background of the candidate to see whether the candidates have support from their people in their constituencies."
The Druk Phuensum Tshogpa has declared 22 new candidates so far.