Toedsang farmers in Tsirang venture into hardwood plantation
Namgay Wangchuk, Tsirang

May 16, 2018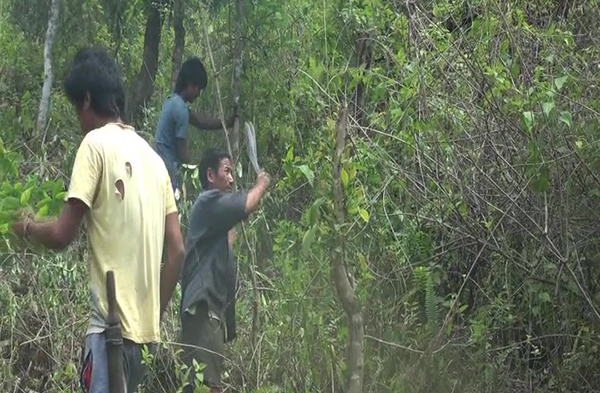 It was a nice sunny day as the villagers of Toedsang Chiwog of Barshong Gewog in Tsirang, equipped with knifes and sickles, set out to clear the Norbucholing Community Forest of shrubs and other unwanted tree growths.
The farmers are members of the community forest and their aim is to clear over two acres of forests area for plantation of commercially viable hardwood tree species such as teak, champ and saas.
The hardwood plantation will be carried out with financial support from the Punatshangchhu Hydropower Project Authority (PHPA) II. Tsirang Dzongkhag Forest Division will provide technical assistance.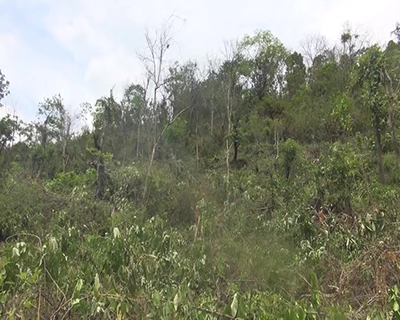 "We discussed with the gewog and community forest members and identified areas that require reforestation," Gyem Tshering, the Deputy Chief Forest Officer said.
"We are looking at about two hectares of forest area. PHPA is providing Nu 98,000 for each hectare. The fund will be used for buying and transporting saplings and for barbed fencing."
Over 1,500 tree saplings will be planted in each hectare. One hectare comes to around 2.4 acres.
If things go well, it will bring numerous benefits to the 37-member Norbucholing Community Forest in Toedsang Chiwog.
The Chairperson of Norbucholing Community Forest, Karna Bdr. Tamang, said the move will also help address timber shortage in the future.
"Also, hardwood is good for making furniture and they are in high demand in the market."
Norbucholing Community Forest is one of the 45 community forests in Tsirang.