Block near Bjeezam in Trongsa cleared for traffic
Passang, Trongsa

May 15, 2018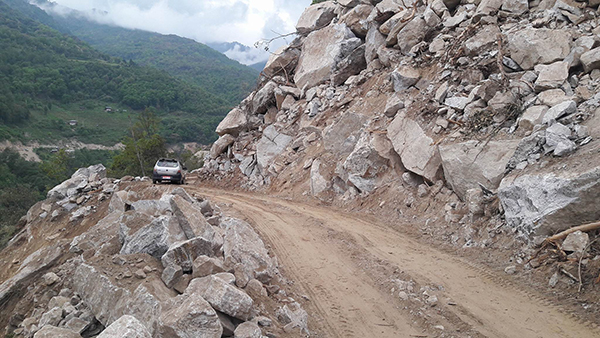 (Update): Massive rockslide that blocked the road near Bjeezam in Trongsa since Sunday has now been cleared for traffic.
However, the Department of Roads officials in Trongsa advise commuters to exercise extreme caution as boulders might land on the road anytime.
The department is also advising the travellers to avoid traveling at nights.