Gelegphu Om Detshen comes to the rescue of dairy farmers struggling to find market
Karma Wangdi, Sarpang

May 10, 2018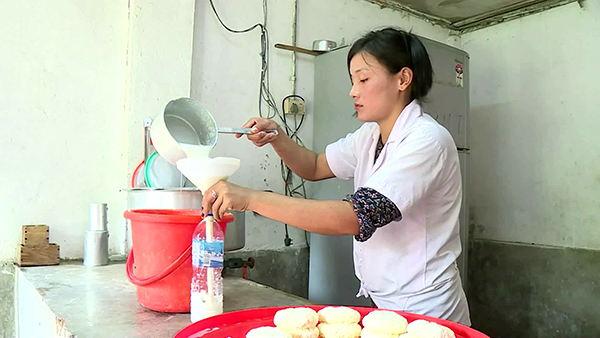 With the inception of Gelegphu Om Detshen or Gelegphu Milk Group in Sarpang in 2011, dairy farmers of five villages under Gelegphu Gewog no longer had to face problems in marketing their produce.
The group introduced milk collection points in respective villages, which is being facilitated by mobile van. Farmers said with introduction of such facility, it feels like buyers have come at their doorstep.
Earlier, farmers said it was tough travelling over 10 kilometres from the village to Gelegphu town to deliver milk and butter to their clients.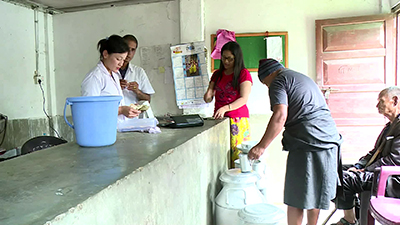 "We don't have vehicle, so we used to ride bicycle to transport our products to Gelegphu town. We had to supply to drungkhag staff and hoteliers. Some hoteliers took our products without paying a penny. Now, we don't have worry," said a dairy farmer, Kharnanda.
However, the Gelegphu Milk Group is grappling with shortage of manpower, especially at its milk counter centre. This is because the cooperative had to downsize their staff last year after incurring huge loss for not being able to sell surplus milk.
"If it is only to sell milk, it is manageable. But when there is leftover milk, then it is challenging because one person has to churn milk to produce cheese and butter," said one of the staff of the group, Dechen Wangmo.
With 51 members, the Gelegphu Milk Group operates milk booth at Sunday Market. They buy milk from the dairy farmers at the rate of Nu 35 per litre. Before selling the white fluid over the sales counter the group tests quality of milk and check bacterial contamination in it.  The group supplies 450 litres of milk every day.