Over 42,000 postal voters vote at facilitation booths
Choni Dema, Thimphu

Apr 17, 2018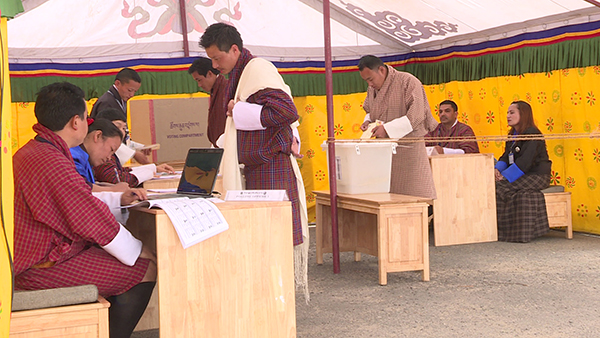 A total of 42,518 voters have cast their votes at Postal Ballot Facilitation Booths set up for the 2018 National Council election.
The booths across the country remained opened for three days from Thursday till Saturday last week.
With a voter out turnout of 80 per cent each, Bumthang and Lhuentse topped dzongkhag wise. Pema Gatshel saw the lowest voter turnout at 62 per cent. Thimphu recorded 63 per cent.
The overall voter turnout was 70 per cent.
A total of 60,590 postal voters registered for facilitation booth and mobile booth voting.
69 Postal Ballot Facilitation Booths and nine mobile booths were set up across the country. The booths were manned by some 469 officials deputed on election duty.
The voting was observed by 77 independent observers in addition to Dzongkhag National and Micro Observers across all 20 districts.