Traditional Korean room heating system piloted in Gasa
Sherub Dorji, Gasa

Apr 3, 2018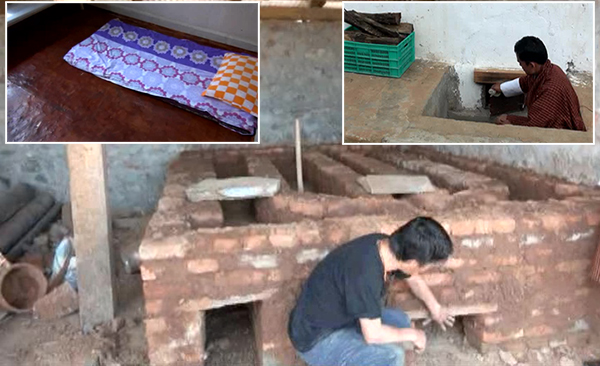 The use of Gudeul, a traditional Korean room heating technology, has been successfully piloted in Gasa.
The system, an under floor heating, is a unique invention of ancient Korea, which uses direct heat transferred from wood smoke to the underside of a thick masonry floor to heat up an entire room.
The pilot room has been setup at the dzongda's residence.
The room is fully insulated using desho or traditional Bhutanese paper handmade from the bark of the daphne tree, and was implemented by Master Dongha Kim, the number two Gudeul Master in South Korea.
"The reason why this has been used in the olden times and even to this day in Korean is because of its health benefits," Gasa Dzongda Dorji Dhradhul said.
"It is highly beneficial in healing diseases such as rheumatism, arthritis, UTI, and skin infections."
A feasibility study conducted for Lunana Gewog by the pilot project showed that use of Gudeul can save over 1.5 million pieces of wood. This amounts to saving an estimated Nu 3 m annually, which otherwise was spent on buying firewood by Lunana Gewog.
The project will now be piloted in Haa.