Trongsa's Samcholing MSS likely to be upgraded to Central School
Passang, Trongsa

Mar 29, 2018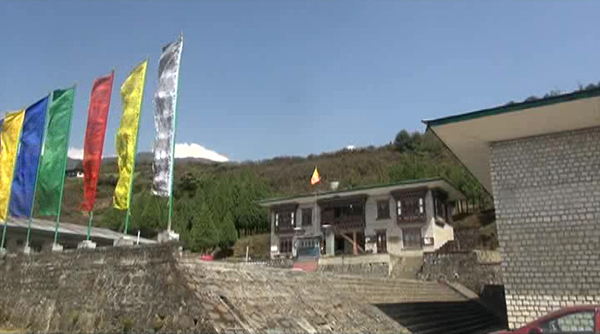 Samcholing Middle Secondary School in Trongsa will be upgraded to Central School in the 12th Five Year Plan if the education ministry approves.
Trongsa dzongkhag education office says the feasibility study report has been submitted to the ministry a month ago. The office is yet to receive a written approval.
For a lower school to be upgraded to Central School, it must have basic infrastructure including hostels and staff quarters in place.
The school also has to be centrally located and must have a capacity to accommodate at least a thousand students.
"The school already has a multipurpose hall and hostels for both boys and girls," the Chief District Education Officer (DEO) Pemba T Gyeltshen said.
"What we need to invest is in science laboratory and staff quarter."
Having a Central School in Samcholing would benefit the people of lower Trongsa. Upper Trongsa has two central schools. One in Tshangkha and the other in Sherubling.
At the recent Dzongkhag Tshogdu, the ministry's plan to upgrade the school prompted extensive deliberation among the local leaders.
"The aim of Central School is to enhance the quality of education, so we must accept the offer from the government before it is handed over to others," Trongsa Dzongrab Karma Dhendup said.
Drakteng Gup Kinzang Dorji said he is happy that his gewog is getting a central school. "In terms of number of students, we have enough. There are about 600 students from just two chiwogs," he said.
"The quality of teachers is crucial for promoting wholesome education in schools," Langthil Gup Sonam Dendup said. "Even if the school is upgraded, if it doesn't have quality teachers, the whole purpose would be defeated."
Besides Samcholing, feasibility studies for central school have also been carried out in Takse and Langthil gewogs.