Dwindling ginger price leaves Zhemgang farmers unhappy
Pema Samdrup, Zhemgang

Mar 16, 2018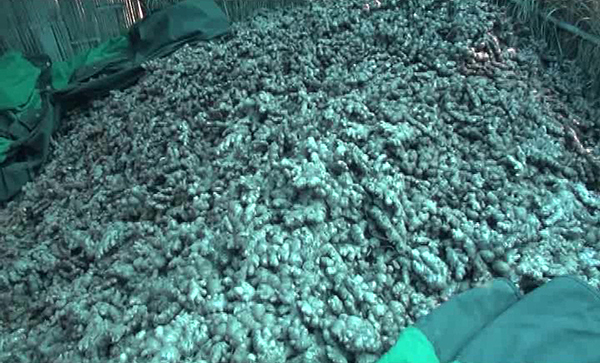 Ginger is the main source of income for the people of Lower Kheng in Zhemgang. This year, however, the popular spice is not fetching them good money.
Tshuendula, a farmer from Phangkhar, said last year he sold ginger at Nu 20 to Nu 22 per kilogram. "This time, I am selling at Nu 12 a kilogram, which half of what I fetched last year" Tshuendula laments.
The prices are no better at the auction yards.
Pema Galang, a local broker, buys ginger from the farmers at Nu 15 and Nu 16 for a kilogram. He has so far sold about 20 metric tons.
"The rate is poor in local markets as well as Gelephu auction yard," Pema Galang said.
The dwindling price has forced some farmers in Lamtang in Goshing to store ginger. They plan to sell it only when the price improves.
The Regional Agriculture Marketing and Corporative Office (RAMCO) in Gelephu states that locally grown ginger pales in comparison with the ones originating from India in terms of quality.
RAMCO officials said they are trying to connect with the Bhutanese traders to improve the situation.
FCB officials attribute the drop in the price to the bountiful harvest in neighboring Indian states.
People in almost all eight gewogs in Zhemgang grow ginger.