Concession agreement halts major construction of KHEL
Tshering Zam, Trashigang

Mar 13, 2018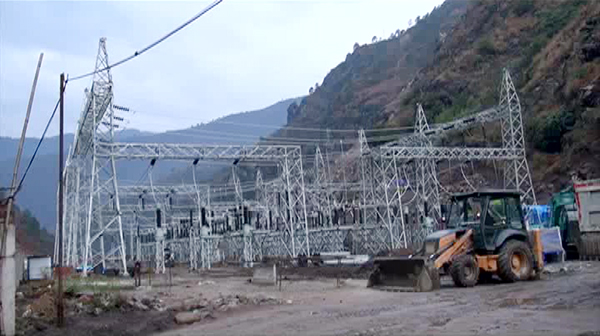 The main project works of Kholongchhu Hydroelectric Project in Trashi Yangtse will commence once the concession agreement is signed between the Royal Government and Kholongchhu Project Authority.
However, the Economic Affairs Minister, Lekey Dorji, during recent the Meet The Press, reasoned why the concession agreement has not been signed yet.
"We withheld the concession agreement until we resolve the provisions in the cross border trading electricity. While the Kholongchhu Project construction has started in November 2015, we have not been able to bid out the main packages like construction of dam, HRD, power house because of the concession agreement."
He further explained: "The issue is mainly with regard to market access because cross border trading in electricity has provisions, which restricts our electricity market access in India.
The minister even went on saying that Government of India has formed a committee to review issues arising from the guidelines of cross border electricity in trade.The review is hoped to ensure smooth transaction of electricity between the two countries.
At present, other construction works such as access road of 31 kilometres and two bridges connecting various idenfitied sites of the project have been completed. A substation is also nearing completion.
Project officials told BBS News that once the main project work starts, it would take 59 months (almost five years) to complete the entire hydro power project.
Kholongchhu Hydroelectric Project is being executed on a joint venture between Druk Green Power Corporation (DGPC) and Staluj Jal Vidyut Nigam Limited based in India.
"We will award the works for main civil works for which the tenders has been already floated. So after that the project will start soon," said Praveen Gupta, Managing Director, Kholongchhu Hydro Energy Limited (KHEL).
The project officials are carrying out discussions regarding construction drawings and preparation of contract documents for hydro mechanical electrical works.