No marketing hiccups for Zambalha Dairy Group in Pema Gatshel
Thinley Dorji, Pema Gatshel

Mar 13, 2018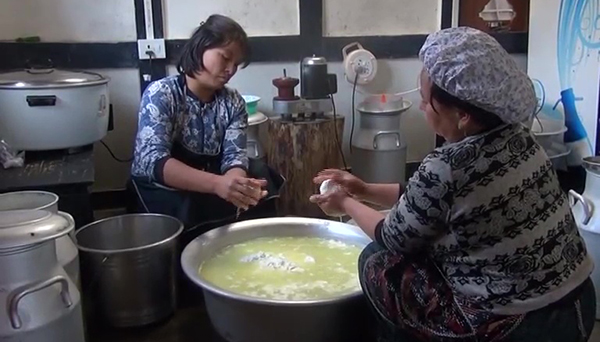 It has always been a mammoth task to find market for your products if your business is based in remote parts of the country. However, for Zambalha Dairy Group in Norboogang Gewog in Pema Gatshel, they are not confronted with such challenges.
The two members in the group- Pema Wangda and Samdrup Dorji are the main game changers. The duo are operating the processing unit of the dairy farm.  From 7:30 am -10:30 am, they visit different villages in the gewog and collect over 300 litres of milk daily. Pema and Samdrup have volunteered to shoulder this responsibility.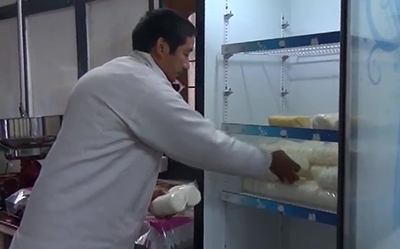 "If I don't volunteer, others are not keen in operating the processing machine. So, for the fear that the group might dissolve, I stood up to run the unit," said Pema Wangda.
He added, " When I and Samdrup go out for milk collection, our wives stay at the unit and produce cheese and butter. Once the product is ready, we take them for sale in Gelegphu.
Every week, the two members hand over over 50 kgs of butter and 1000 balls of cheese to their dealer in Gelegphu. "Sometimes we get orders from Phuentshogling also. But we cannot sell much products in Nganglam town," added Pema Wangda.
The dealer, Karma Tshechap said, he will continue to place orders since there is no hurdle in marketing the products. "I don't have to worry in terms of selling these dairy products. I sell them in Thimphu and other dzongkhags. My only fear is that the products might rot during summer."
As of now, the Zambalha Dairy Group produces 300-400 rounds of cheese and 15 kgs of butter in a day. The dairy group has over 60 members and was formed last year.