Farmers in Thakhorling cheerful after getting vegetable shed
Namgay Wangchuk, Tsirang

Mar 13, 2018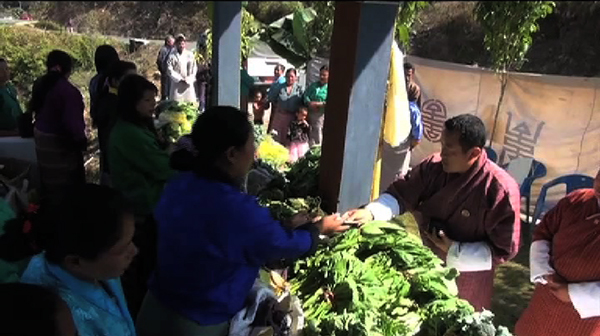 Roadside vendors of Thakhorling Chiwog under Patshaling Gewog in Tsirang now have a convenient place to sell their vegetables and other agricultural products.
The dzongkhag administration has handed over the newly constructed vegetable shed, located on the roadside of Tsirang-Gelegphu highway, to vendors, a week ago. Earlier, farmers sold their produce in a worn-out shed, which wasn't good enough to avert weather adversities.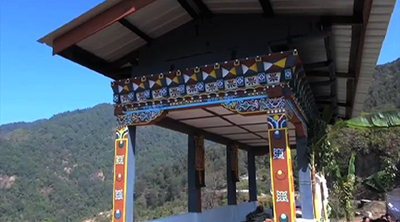 A farmer, named Dil Bahadur Tamang said: " We couldn't ask for more. We are so grateful. It is like god has given us his choicest blessing. We don't have to fear sun or rain damaging our crops now."
The vegetable shed is expected to benefit over 70 households of Thakhorling Chiwog. Local government members said, such facility has piqued their interest to focus on mass farming programme in the village.
Tsirang Dzongrab, Namgay Dorji said: "The vegetable shed was provided so that farmers can sell fresh crops at reasonable prices and establish their niche in the market."
The vegetable shed came into existence after spending over Nu 500,000 by the Tsirang Dzongkhag Administration.  Alongside the shed, there are water tap and restrooms.
Vegetable is the prime source of income for the farmers in the chiwog. To further enhance the mass production of organic veggies, the dzongkhag is providing free seeds, green house, and other farm tools, and constructed water harvesting pond.
Another two vegetable sheds along the Tsirang-Gelegphu highway are nearing completion.