Haa gewog authorities vested with power on travel approval
Sangay Chezom, Haa

Mar 12, 2018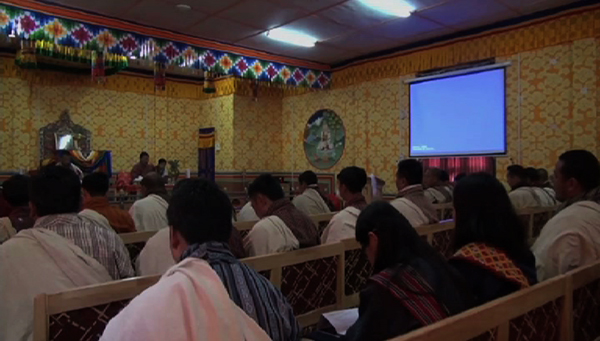 The recent Haa Dzongkhag Tshogdu (DT) held last Friday decided that civil servants working in gewog offices will now have to get their travel authorised and approved by their respective gewog administrations.
The DT based its decision on the Local Government  Act 2009 and the Local Government Rules and Regulation 2012.
According to the LG Act 2009, all activities undertaken by different sectors of the government within the jurisdiction of a Local Government shall be supervised and monitored by the chief executive of that Local Government.
The LG Rules and Regulation 2012 too provisions the gewog administrations, under the authority of gups, to supervise civil servants posted in the gewogs.
However, these provisions have been overlooked and civil servants have dealt directly with their respective dzongkhag sector heads for travel authorization and tour approval.
"It is an indication that there is a lack of communication between the extension officers and the gewog leaders," Uesu Gup Nima Tshering said.
"They directly deal with the sector heads and this has been affecting us. No confusions would arise if we work in accordance with the act."
Dzongkhag Tshogdu also agreed that the gups and the gewog administrations should have a look at the yearly work plan of extension officers so that they are all on the same page.
"They can work and communicate better if they understand each other's work plan" Kinley Wangdue, Haa Dzongkhag's Human Resource Officer said.
"If the gewog discusses with the sector heads and work accordingly, then it would benefit both the parties in carrying out their daily duties and functions."