NCWC, RENEW launch 5 guidelines to improve services for women & children
Phub Gyem, Thimphu

Mar 8, 2018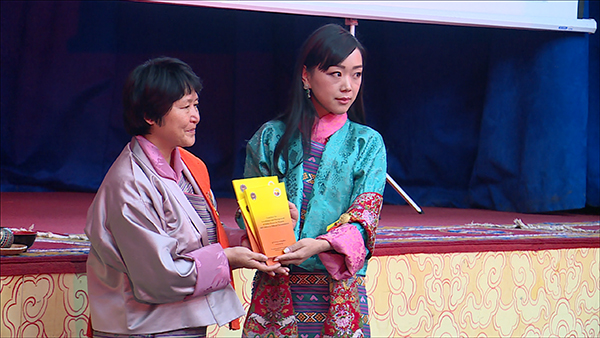 To strengthen services for women and children in difficult circumstances, National Commission for Women and Children (NCWC) and RENEW (Respect, Educate, Nurture, and Empower Women) launched five guidelines mainly for service providers.
These guidelines were launched at International Women's Day in Thimphu, today. Her Royal Highness Princess Sonam Dechan Wangchuck attended the event.
Among the five guidelines, four were developed by NCWC. Its 'Standard Operating Procedure on Case Management for Women and Children in difficult circumstances' ensure provision of effective, appropriate, and timely services in prevention and response to protection issues faced by women and children in difficult circumstances.
'Guidelines for Accreditation and Management of Shelter Homes for Women and Children in difficult circumstances' outlines a set of procedures by which shelter homes function to provide services for the successful rehabilitation and reintegration of women and children who need help.
'Guidelines for Accreditation of Service Provider' points out that Civil Society Organisations must provide quality service to the victims of domestic violence, and women and children, who are in need of protection.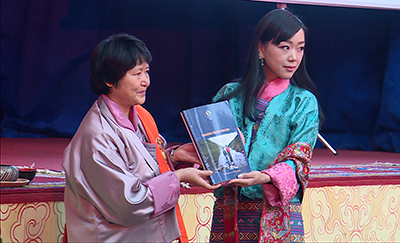 'Media Guidelines for Reporting' is meant to strengthen the role of media in covering issues pertinent to women and children.
The commission's Chief Programme Officer, Ugyen Tshomo told BBS News: "Actually services are provided but not up the satisfaction and in line with the needs of the women and children. So these guidelines make things crystal clear, meaning specifying role and responsibilities of all the stakeholders."
RENEW also launched a handbook for its volunteers on consensus building programme. Consensus building programme is a mediation process.
"There is less serious violence like extra marital affairs, there's a doubt where you cannot produce evidences but you need support. In such cases, the client can come to us and we will see which can go to the formal and which to the informal and we try to help them to see what justice is like," said Dr. Meenakshi Rai, Director of Community Outreach Department of RENEW.