Most laws of Bhutan are in compliance with UN Convention against Corruption
Sonam Choden, Thimphu

Mar 7, 2018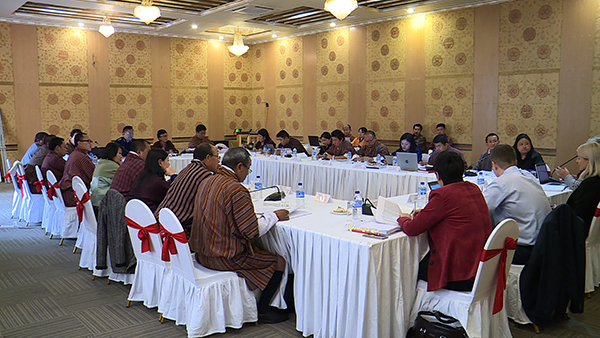 Most of the country's existing laws are in compliance with the United Nations Convention against Corruption. This was highlighted at the first review meeting of United Nations Convention against Corruption-UNTC, which is underway in Thimphu.
Bhutan's laws and regulations are reviewed by Cook Island, Tajikistan and the United Nations Office on Drugs and Crime- which looks at the legal measures and institutions to implement the UN convention against corruption.
The review meeting is mainly indented to assist Bhutan to better implement the UN Convention against Corruption in its domestic system. The country is the state party to the UN Convention against Corruption.
Thus, Tanja Santucci, the Crime Prevention and Criminal Justice Officer of the United Nations Office on Drugs and Crime (UNODC) said: "Every country which is party to the convention participates in the review mechanism, which is designated first and foremost to assist the countries that are under the review to better fulfill the requirements of the convention."
She added: "Bhutan has already identified a number of good law practices. The review just doesn't look at difficulties or gaps or challenges but also assistance processes that work well."
Amendment of legislations based on the outcome of reviews, taking steps in different policy and institutional levels to address the outcome of reviews are some of the expected benefits.
"The first circle of review looks at the criminal framework, the criminal laws, law enforcement and also international cooperation. Already yesterday, the reviewers have looked at the criminal offences here in Bhutan under different laws like ACC Act and Penal Code of Bhutan," told Tanja Santucci to BBS News.
Following the review meeting, which ends tomorrow, the reviewers, will produce an updated report based on observations of participants. The second phase of review will be done after three years from now.
The convention is the sole universal legal instrument designed to help the public and private sectors prevent and fight corruption globally. Today, 182 countries are party to the UN convention. Twenty four participants from ten different law enforcing agencies are attending the meeting.