PM clarifies govt's power tiller hiring services are cheaper
Pema Tshewang, Thimphu

Mar 6, 2018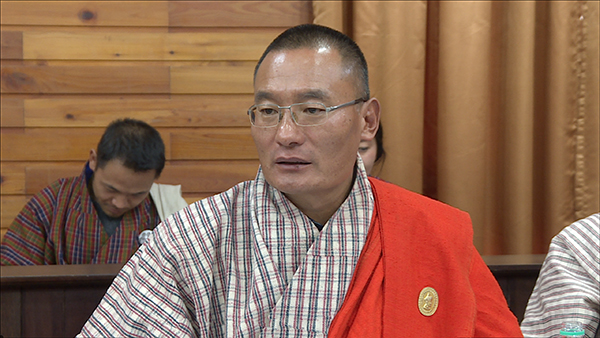 The Prime Minister, Dasho Tshering Tobgay, at Meet The Press on Friday, clarified that the government's power tiller hiring services are way cheaper than hiring services offered by private individuals.
Prime Minister stated this, after the BBS Reporter sought his views on people complaining that government's hiring charges are hefty compared to ones charged by private individuals.
"Private owners hire out tillers at the rate of Nu 400-500 on hourly basis but we, government hires them out for one whole day, charging Nu 1,400. And if we calculate the hiring charges on hourly basis, it comes around Nu 175," added the Prime Minister.
The government is also finding ways to simplify the hiring procedures of power tillers for farmers. "Right now, power tillers are on hire to farmers for the whole day and not on hourly basis. So those farmers required to do less farm works are deprived of the services. We suggest farmers to collaborate together to avail the power tiller hiring services," asserted the Prime Minister.
Taking into account the benefits of power tillers and increasing demand from the farmers, the Prime Minister shared that government will soon distribute around 400 additional tillers.